Bollywood Actress Neha Bansal Makes History Yet Again By One More Laurel Under Her Name
Neha Bansal, the famous Bollywood celebrity who was reported recently to have tied a knot has been making history yet again by being honoured again by Samta award 2023 for her exceptional work in her upcoming movie Sach ki Jeet which is all set for a grand release in 2024 with her item number as a special guest in the movie with her song "Meerut ki Rewari" which has been already getting lot of attention from all the Bollywood to become a blockbuster song for all weddings in the coming year 2024.The honour was done by the God of Bollywood Dada Sahab Phalke's Grandson, Chandra Shekhar Pusalkar, as he was invited specially as Chief Guest for the Award function.It was a shocker for all the guests at the function when Neha announced her upcoming movie which she has been working on Bollywood God himself, Sh Dada Sahab Phalke ji to which his Grandson blessed her and have assured his full cooperation to her for her  project.
The function has lot of big names from the Bollywood like Kiron Arya (Actress from RRR), Jonny Lever, Junior Mehmood, Ahsaan Qureshi, Sunil Pal, Tina Ghai, Payal Goga Kapoor, Rajbir Kundu (the actor from movie Dangal and Sultan), Banwari Lal Jhol (Acting coach of Ranvir Singh and big Celebrities), the whole unit of the famous Television show Babiji Ghar par Hai etc.
Kiron Arya, the actress from RRR, was also honoured with a special award by Neha Bansal who hosted the entire show with her comedy and tadka.
The function also saw the launch of the trailor, poster and song of the upcoming movie "Sach ki Jeet" which was a special moment for the entire audiences present.
Neha Bansal as we all know has won innumerable awards in her past for her continued success in Bollywood from her past 21 years experience, recently she made to news with her internationally acclaimed worldwide awarded movie Respect Her.
She was also appreciated by the Censor Board with a "U" Certificate with her movie "Fart Fata fat".
When we asked her for her comments she only said her dream is to won another Oscar for her Country for her movie on Dada Sahab Phalke which is her dream project on which she's working and searching for investors.
This whole award function was organised by Kali Ram Tomar, the famous social activist from Delhi.The function was organised at Mayor Hall Juhu Mumbai.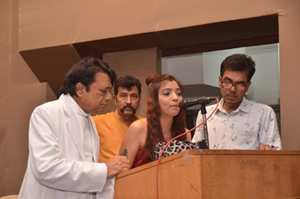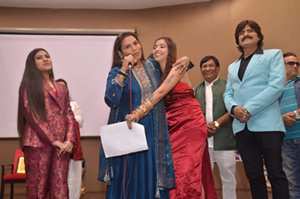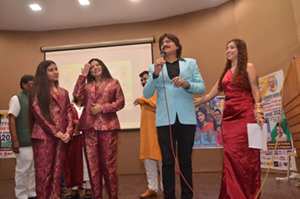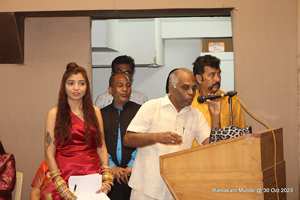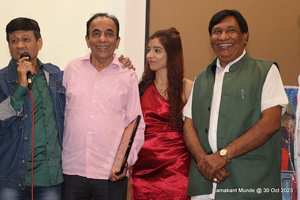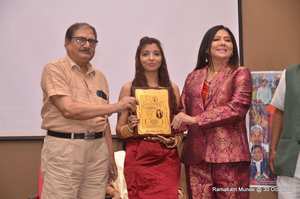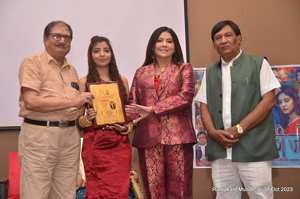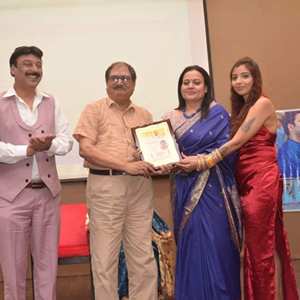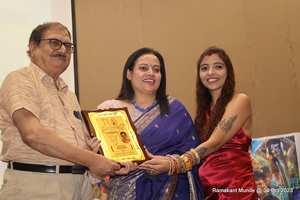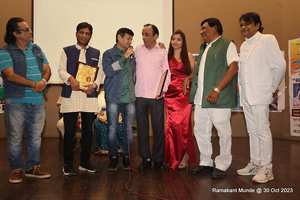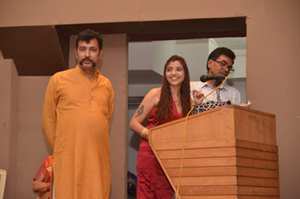 Bollywood Actress Neha Bansal Makes History Yet Again By One More Laurel Under Her Name