Pawan Bhakti De De Ram – Anjali Sharma And Abhinandan Singh Star In Sonu Nigam's New Song
Mumbai: Music has always been a universal language that transcends boundaries and connects people on a deeply emotional level. Devotional songs, in particular, have a unique ability to touch the soul, inspire spirituality, and foster a sense of unity among diverse communities.
As festivals bring people together in celebration and reflection, they often provide the perfect platform for the release of new devotional songs that enhance the festivity's spiritual dimension. On Dussehra 2023, Tips Music introduced a new devotional track on a special festival.
The new song is taking the music world by storm with the latest track, 'Pawan Bhakti De De Ram' sung by versatile singer Sonu Nigam. Pawan Bhakti De De Ram is a fresh genre of classical with a modern touch. The video stars Anjali Sharma, Abhinandan Singh and Simran Sharma.
The powerful and soul-stirring devotional song that pays homage to Lord Ram, the actors have performed well as the makers have given the video a contemporary spin by infusing a humanitarian story matching with Sonu Nigam's powerful vocals.
The music video, shot in Nashik, captures the true essence of the city and oozes religious fervor, Anjali shines in the music video as her performance gives the video a new energy and spunk.
Devotional songs often feature lyrics that are deeply spiritual, touching on themes of faith, love, devotion, and the human connection with the divine. Whether it's through the soft strains of a bhajan, the rhythmic chants of a kirtan, or the soulful verses of a hymn, devotional music has the power to stir hearts and invoke a sense of inner peace and spirituality.
Song Credits:
Singer – Sonu Nigam
Actors – Anjali Sharma, Abhinandan singh , Simran Sharma
Music By – Harshit Saxena
Lyrics – Sameer Anjaan
Director: Arpit Dawani
Creative Direction- Chandal Sabarwal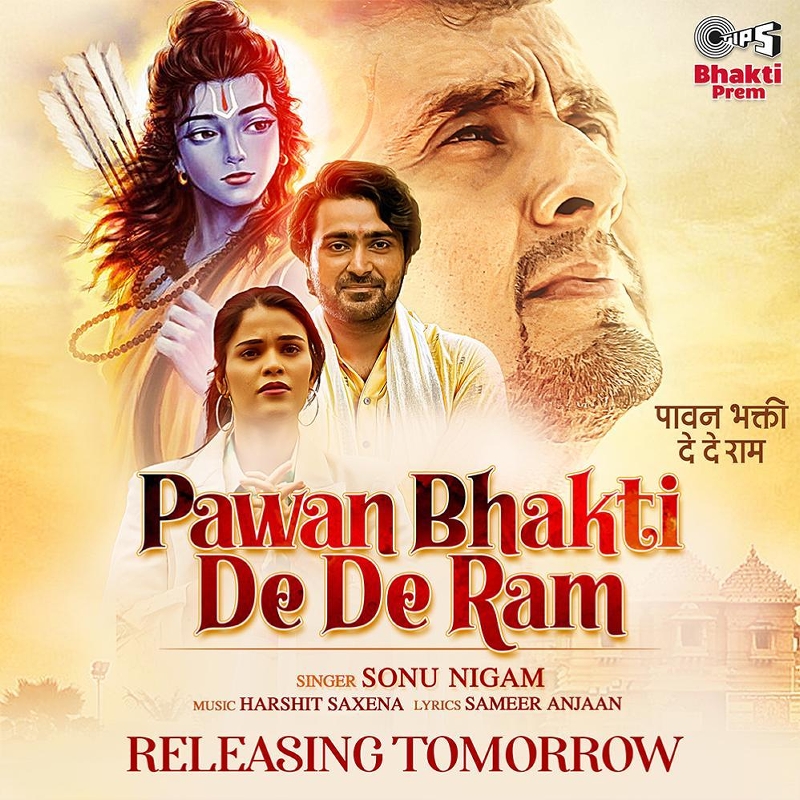 Pawan Bhakti De De Ram –  Anjali Sharma And Abhinandan Singh Star In Sonu Nigam's New Song