Dr Madhu Krishan Founder Chairman Of The American University( AUGP) USA Launched Peace Mission In Africa Region
World News | Nairobi | 3 Days PEACE MISSION In African Continent Organized By The AMERICAN UNIVERSITY USA ( AUGP) USA   & United Nation University For Global Peace USA ( UNUGP USA ) .His Eminence Prof. Dr. Madhu Krishan,The  Chairman cum Chief Rector Of AUGP USA & UNUGP , Was the Chief & Key Note Speaker , who spoke in length about the UNITY AMONG DIVERSITY  to Establish Global Peace For the Sustainable development to Support UN SDG 2030 . He condemned the forced wars in Ukraine & Israel & Civil Wars  ,conflicts in Manipur & many other Nations. He lead the Oath with Signature campaign To STOP WARS , DRUGS ,HUMAN TRAFFICKING, ORGANISED CRIME & Violation of Human Rights.
AUGP USA also  Awarded Many Ministers ,Peace Leaders, Kings, Spiritual Leaders Of Peace , Parliamentarians, Defense Officers etc during 3 Days Peace Summit At Nairobi ( 7th Oct' to 9th Oct' 2023) 12 Countries Representatives Participated in a well attended Peace Summit.
On behalf of all board of Governors,Senate memeber of 120 Countries branches of AUGP USA , Amb. Dr. Daljeet Kaur ,The Ambassador of AUGP USA has expressed Congratulations to the Awardees and receipents of Doctorate & Post Doctoral Degrees ( Honoris Causa ) and many other motivational awards to all Global Achievers.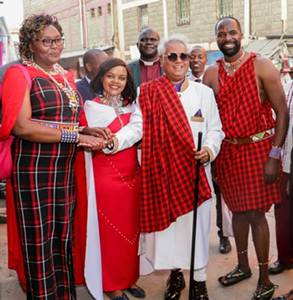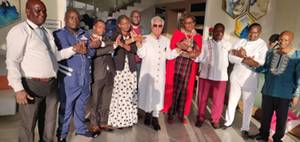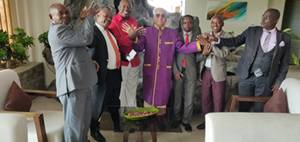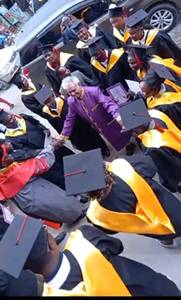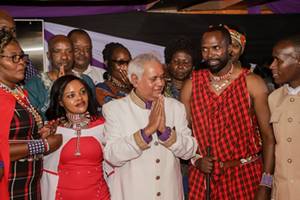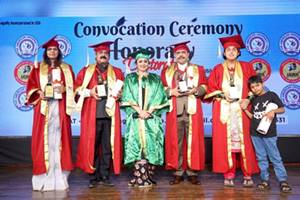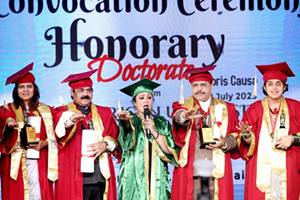 Dr Madhu Krishan Founder Chairman Of The American University( AUGP) USA Launched Peace Mission In Africa Region