Actress Tanuja Chadha My Janmabhoomi Is Delhi And Karmabhoomi Is Mumbai
Mumba i-  Janmabhoomi Delhi and Karmabhoomi Mumbai is of actress Tanuja Chadha. Navaras are included inside every human being, the expression of these Navaras is acting. The one who has refined his acting emerges as the star of Mayanagari Bollywood. That's how Tanuja came to Mumbai to enhance her acting skills and try her luck. While continuing her education, Tanuja gave several auditions and got selected. After this, Tanuja kept moving forward on the basis of her acting talent in one project after another. Tanuja Chadha was fond of acting since childhood and she took steps towards her destination with her hard work.
She got a chance to work with veteran actors like Naseeruddin Shah and Vidya Balan for the first time in the film 'The Dirty Picture'. After that, the actor appeared in Sanjay Kapoor's film 'Kahin Hai Pyaar Mera'. Tanuja's character was also tremendous in Bhojpuri actor Nirhua's film 'Vardi Wala Gunda'. Along with films, Tanuja also did modeling, TV serials and web series.
Tanuja has worked in serials 'Devon Ke Dev Mahadev', Jai Jai Bajrangi', 'Jagjanani Maa Durga', many crime series. She also appeared in ad films for Slice Colddrink, Vandevi Hing, hair oil, food items, jewellery, sarees and many other top brands.
Tanuja has a special attachment towards animals. She always helps the hungry and sick animals roaming on the road. They also provide medical help. He says that it is the duty of every human being to help these innocent and dumb animals as much as possible. If you can't help animals, don't harm them either.
Tanuja Chadha believes that a woman is strong and tolerant. It is just too late for them to recognize their self-power, it can do everything. A woman does not need anyone's shelter. Self-identification woman should move forward.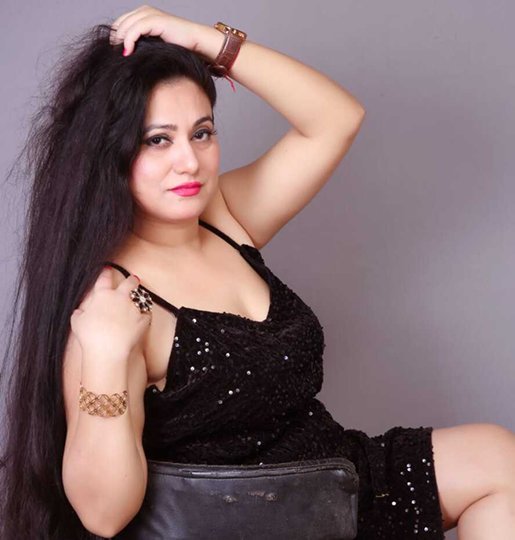 Actress Tanuja Chadha My Janmabhoomi Is Delhi And Karmabhoomi Is Mumbai